At the End of the Day  lets you own the problem-solving process as it becomes a part of your life. The uniquely designed, five-step model called S.O.L.V.E. is one you can use in fixing your personal and work relationships.
In today's world, personal coaches help us attain our health, fitness, home, and personal goals. These professionals guide, direct, and resolve our problems when we become overwrought with our day-to-day life.
In fact, personal coaching lets us:
Catch our breath
Clearly think about what needs to be done
Create options
Develop plans to accomplish them
Put these plans into action
At the End of the Day allows you to be your own coach. You are about to begin the journey to personal and professional success, and the book will be your road map.
At the End of the Day is not just a book of hope; it is a book of doing. As the saying goes, "it is one thing to want life to change for life to get better; it is quite another to make it happen."
The book is not designed to promote one time improvement. It is not based on luck alone, and it does not work only at certain times or certain days of the week. It just works—period!
You need to understand that solutions will not appear by themselves. The S.O.L.V.E. Model is always there when you need it to help create solutions, but you need to put in energy, effort, and commitment as well.
The S.O.L.V.E. gives you the power to develop the solutions to your problems and is always available for use at your discretion.
Reach a Self-Directed Solution
The workplace no longer offers mentors to help in resolving employee issues. It is a lean and mean management environment where each individual needs to be able to Self-Coach themselves through their own issues.  The same holds true when working to resolve our own personal issues. There is one person responsible for personal problem resolution and that person is YOU!
Be Confident in Your Abilities
Knowing that you are capable of solving your problems by yourself builds your self-esteem and competency. Being empowered by using the S.O.L.V.E. Model will allow you to successfully resolve the problem at hand. Once you own the ability of self empowerment to face your future life issues in a new more confident, self-assured manner, you can never not know again.
What The S.O.L.V.E. Model truly promotes is change. Upon becoming aware of what he should do, Michael learned to adapt to his environment. The problems that used to plague him in his workplace and personal life are no longer there. Gaining control is now up to him.
Michael is now able to use his potential, and in turn, he has become more productive than ever. He has now become empowered to S.O.L.V.E. his own workplace and personal problems.
Understanding how to achieve personal success broadened Michael's ability to coach himself through problem situations no matter how, or where, they developed. This involved recognizing the specific issues he's dealing with and developing specific plans to resolve them.
Based on his previous life experiences, Michael is able to develop a specific plan that will help him reach his goals. These action plans have their foundation based on his past successful experiences in resolving his problems and issues. Once you know how to ride a bike or S.O.L.V.E. your previous issues, you then own these skills forever. Sometimes we forget what we already know.
Now, Michael is able to apply the S.O.L.V.E. process to his existing and future problems. He only had three months to create change, but he knew that was enough time to get it done. He had a plan, and he was ready to just do it!
Michael is now convinced that any problem can be solved. He is now empowered to use the S.O.L.V.E Model whenever he chooses to do so.
As for his relationship with Kim, Michael feels the most confident and optimistic about a successful outcome. Not only is he going to make his relationship with Kim work, but he is also excited about achieving it.
Michael can face his future life issues more confidently. He has done it. At the end of the day, Michael had successfully completed his personal journey.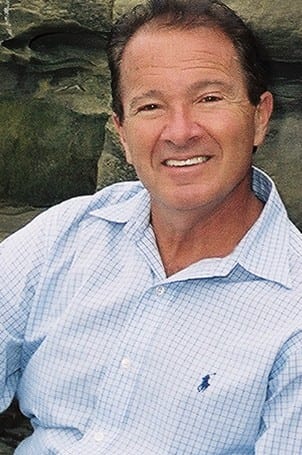 About the Author
Dr. Ron Muchnick Ph.D. has more than 30 years of sales, marketing, managerial, and motivational experience. He has a diverse operations and business background, as well as having over 25 years as a Marriage and Family therapist.
This versatility has allowed him to become an innovator in developing creative organizational environments.
Working in executive sales and marketing positions of major corporations
Owning his own beverage distribution company
Growing a large clinical therapy practice providing counseling solutions
Dr. Muchnick is the founder of Solutions Focused Consulting and specializes in:
Executive Coaching
Achieving Personal Excellence
Team Building
Sales and Marketing Innovations
In addition, he has been the clinical director of Capella University's Marriage and Family Therapy program, and has also taught courses for other colleges and universities.
He is a licensed marriage and family therapist in California, where he now resides, and is a co-owner of The Counseling Center with his wife Dr. Sherri.
To learn more about the seminars, workshops, and speaking engagements regarding At the End of the Day and the S.O.L.V.E. Model, don't hesitate to call Dr. Muchnick or reach out to him via email or text.